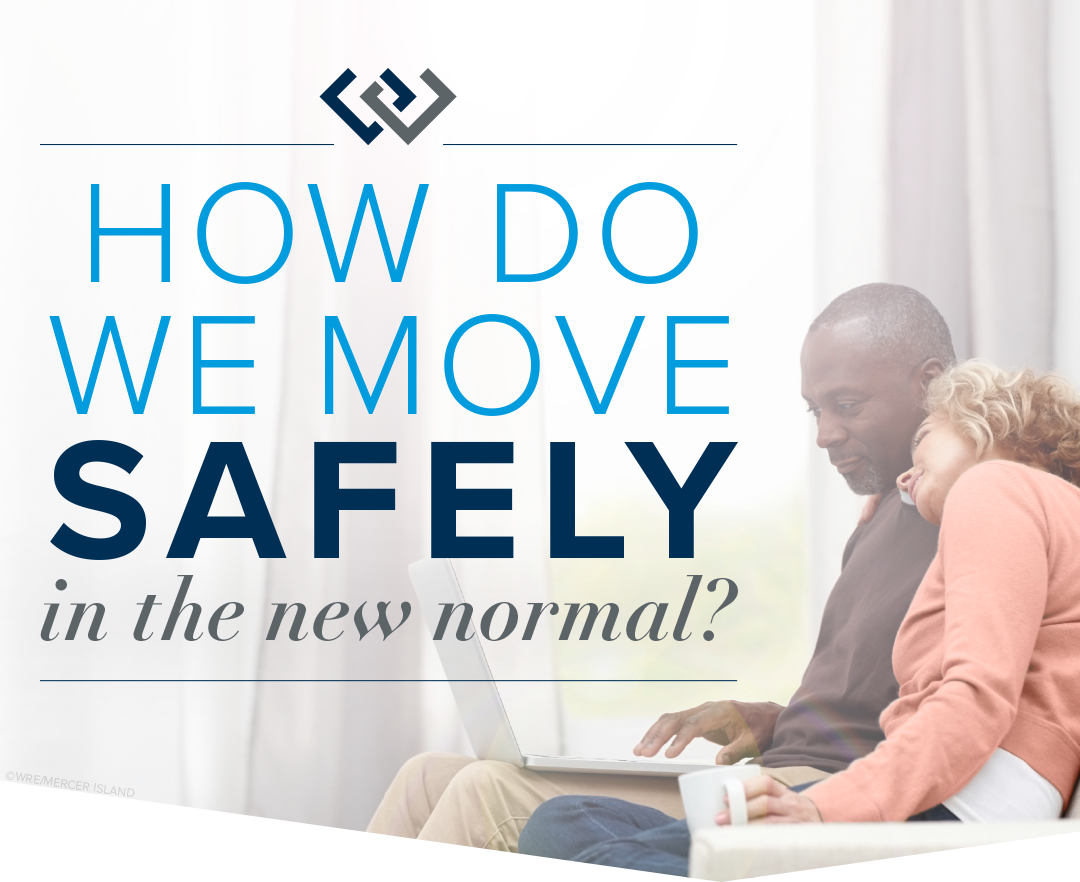 While buying and selling real estate was recently deemed essential in Washington State, the landscape looks very different than it did before the COVID-19 outbreak. Real estate offices remain closed to the public with agents (like my team) working remotely and hosting virtual client meetings. Important safety regulations prohibit in-person open houses and limit the number of people who can tour a home or attend an inspection. Social distancing will remain at the forefront as we wait for a vaccine or treatment to become widely available.
So how do you buy or sell a home safely in this new environment? Thanks to modern technology, there is a lot we can do to help you through the process while minimizing the risk to you and the community. Here are some tips on how to do it right…
---
TIPS FOR BUYERS
Do your homework

before

you tour a home in person. Take a virtual online tour, research the neighborhood and ask your agent to delve into the property and title history. If a virtual tour isn't available, your agent can give you a preview via FaceTime or Skype while walking through the home.

Get pre-qualified.

Knowing your exact budget in advance will help you save time and avoid any non-essential showings.

Schedule a 1-hour showing window.

When you think you've found "the one" and are ready to tour it in-person, have your agent book a full hour so that you are less likely to run into other buyers. This will also allow time for each person to see the home since there is currently a limit of just 2 people in the home at once, including the agent.


Meet your agent at the home.

Instead of carpooling, drive separately and then wait in your car until your agent confirms that the home is empty and ready to tour. Condos may have special rules for showings and you'll also want to take separate elevator trips if you're touring a high-rise.


Play it safe during the tour.

Wear a mask, wash/sanitize your hands when you enter and leave, limit touching of surfaces, and maintain at least 6 feet of social distance from your agent at all times. Assume you might be recorded by the homeowner and observed by neighbors.
Meet virtually with your agent. When it's time to write an offer, your agent can use any number of video conferencing apps to share documents with you and discuss them in real time. You can then sign and authenticate all contracts electronically via a secure service such as Authentisign.

Don't

skip a professional home inspection. Due to the difficulties around seeing the home in person, it is more important than ever to make sure you know of any underlying issues it may have. The 2-person rule still applies at inspections so your agent will likely request the seller's permission for you to be in the home alone with the inspector while the agent waits in the car. You'll also need to make sure you and your inspector comply with all social distancing and safety rules.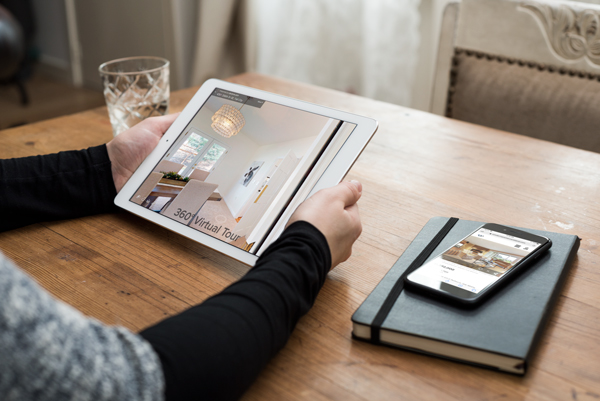 ---
TIPS FOR SELLERS
Give your listing agent a virtual tour.

Rather than meeting in person, utilize an app like FaceTime or Skype to virtually walk your agent through your home using your smart phone. Hold meetings virtually whenever possible and sign documents electronically through a secure service such as Authentisign.


Move out first if at all possible.

This makes it practical for buyers to comfortably view your home while following the current 2-person limit for home occupancy during showings. It also protects you from any potential exposure—especially important if you are in at at-risk age group and/or have health problems.


Time the market with expert advice.

Talk to an agent you can trust who follows the ins and outs of regulations from the Governor's office and also has access to showing data and activity reports that can help you determine the best time to sell.
Look your best online. Make sure your agent will coordinate truly stellar home preparation, staging and photography. Consider having a professional video tour and interactive floor plans as well.

Have your agent hold a virtual open house. Live-streaming a virtual tour from inside the home is a great way for your agent to reach buyers and answer their questions in real time. Virtual open houses are also now promoted on virtually all home search websites and apps.


Prepare diligently for in-person showings.

Be sure that you or your agent provides hand sanitizer, single-use booties and masks along with a sign detailing the safety guidelines you would like visitors to follow while in your home. Open interior doors and turn on lights ahead of time to minimize touching. Disinfect high-use surfaces after each showing.
---

Find a Home | Sell Your Home | Property Research
Neighborhoods | Market Reports | Our Team
We earn the trust and loyalty of our brokers and clients by doing real estate exceptionally well. The leader in our market, we deliver client-focused service in an authentic, collaborative and transparent manner and with the unmatched knowledge and expertise that comes from decades of experience.
2737 77th Ave SE, Mercer Island, WA 98040 | (206) 232-0446
© Copyright 2020, Windermere Real Estate / Mercer Island
argosy, Bellevue, bellevue botanical garden, bellevue place, bellevue square, christmas, christmas ship, clam lights, des moines, edmonds, enchant, event, garden d'lights, gene coulon, holiday, Kirkland, light, lincoln center, parade of boats, poulsbo, renton, safeco, Seattle, seattle center, shilshole, show, snowflake lane, tacoma, tree lighting, westlake, wildlights, winterfest, zoo

Our Northwest holidays may be wet, but they're still bright! Make the most of the season with Seattle favorites—such as dazzling light displays and the Parade of Boats—along with newer additions like the "Enchant" event with light mazes and ice skating inside T Mobile Park. Scroll down for all the details…

WildLights at Woodland Park Zoo
West Entrance: 5500 Phinney Ave. N, Seattle, WA 98103
South Entrance: 750 N 50th St, Seattle, WA 98103
www.zoo.org/zoolights
click here to get tickets
---
Winterfest at Seattle Center
305 Harrison Street, Seattle, WA 98109
www.seattlecenter.com/winterfest
Map
---
Enchant at T-Mobile Park

1250 1st Ave S, Seattle, WA 98134
https://enchantchristmas.com/seattle/
click here to get tickets
---
Garden d'Lights at Bellevue Botanical Garden
12001 Main Street, Bellevue WA 98005
http://gardendlights.org
click here to get tickets
---
Snowflake Lane at the Bellevue Collection
Bellevue Way & NE 8th Street, Bellevue WA 98004
http://snowflakelane.com/
---
Christmas Ship Festival
Launch locations include Lake Union Park, Kirkland City Dock, Hyatt Regency Lake Washington, Des Moines Marina, Port of Poulsbo, Seattle Waterfront – Pier 55, Tacoma (Dock Street Marina), Edmonds, and Shilshole Bay Marina

www.argosycruises.com
click here to get tickets
---
Ivar's Clam Lights at Gene Coulon Memorial Beach Park

1201 Lake Washington Blvd N, Renton, WA 98056
https://rentonwa.gov/clamlights
---
Westlake Center Tree Lighting & Holiday Activities

400 Pine St., Seattle, WA 98101 (Westlake Park)
https://redtri.com/guides/downtown-seattle-heart-of-the-holidays-seattle-wa-hg2019/
---
Zoolights at Point Defiance Zoo & Aquarium

5400 N Pearl St, Tacoma, WA 98407
www.pdza.org/event/zoolights
click here to get tickets

---
But wait, there's more…
Holiday theatrical & musical shows
The Polar Express train ride at Mt. Rainier Railroad
Gingerbread Village at the Sheraton Grand Seattle
Leavenworth Lighting Festival & Snow Bus Tour
---
ABOUT WINDERMERE MERCER ISLAND
We earn the trust and loyalty of our brokers and clients by doing real estate exceptionally well. The leader in our market, we deliver client-focused service in an authentic, collaborative and transparent manner and with the unmatched knowledge and expertise that comes from decades of experience.
© Copyright 2019, Windermere Real Estate/Mercer Island.